Welcome to
Windsor Lifeguard Club's
website.
Ray 'Snowy' Green Celebration of Life
Message from Martin Gibbons who knew Snowy through Treka Venture Scout Unit:
As I mentioned I and a number of my oldest friends have organised 'Celebration of Life' event for Ray Green (we knew him as Snowy Green when we were in his Venture Scout Unit many years ago!)
When –

Saturday 11 September 2021 at 2pm
Where – Gerrards Cross & Fulmer Scout HQ, Fulmer Common Road, Fulmer, SL3 6JN (the building is in Fulmer NOT Gerrards Cross)
Parking - at the King George's Field – Fulmer Recreation Ground on Fulmer Common Road – on Goggle maps it's the car park for Fulmer Cricket Club – have a look on Goole Map before setting off.
The event is going to be a nice, simple gathering for people who knew Ray/Snowy through work and his passions of Scouting and Lifeguarding. We shall lay on some drinks and sandwiches.
Partners of Ray/Snowy's friends are very welcome to can along too!
If any of your members would like to give me a call if they have any questions, they can contact me on [please message us for phone number] – daytime and evening
So we can cater for numbers can you ask people who would like to come to email me at – martin.gibbons@vitaldirect.co.uk with just their name.
COVID-19 Update
Update: We hope to resume training at the end of September
Due to the current situation we have temporarily suspended training. The situation will be re-assessed as and when government guidlines change, the committee will determine what options we have available.
Please do still contact us if you or your children are interested in joining and we will hold your contact details and reach out once training resumes.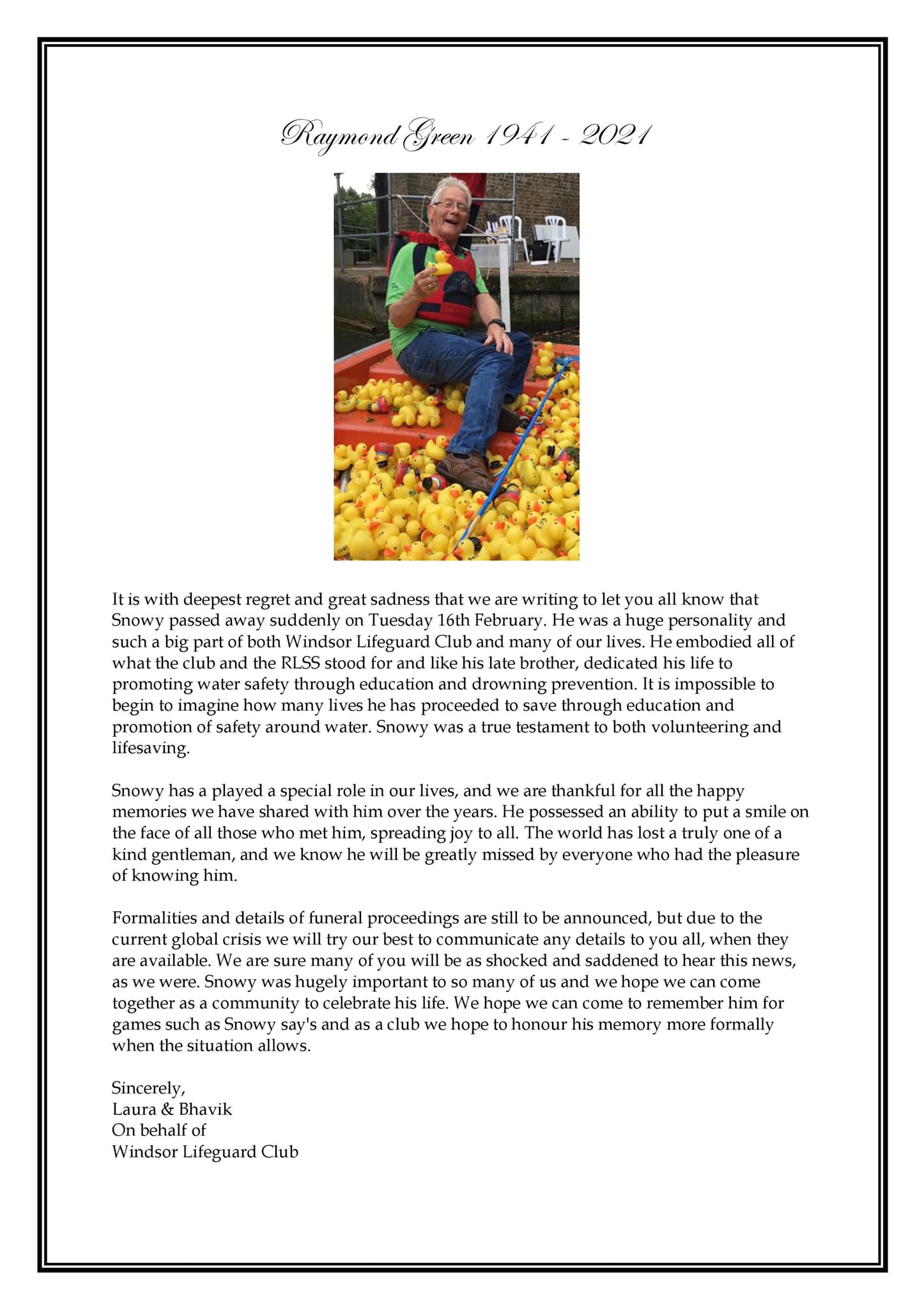 ---
Water Safety Activity Packs
These have now moved here
---
The Club is a 'RLSS UK Affiliated Club' and we share the vision 'To safeguard lives in, on and near water'. The Club is a voluntary lifeguard club that is run by volunteers for the benefit of its members.
Please browse our website to see the full range of activities and services that are available by our Club. Please do not hesitate to contact us if you have any questions or would like to get involved!
New Skills
We have a team of highly skilled instructors, lifeguards and trainee lifeguards and we are always looking for new members - no previous experience required!
Our members are trained in water safety and lifesaving techniques to various levels. From Rookie courses for children (7-14), Survive and Save (14+) through to the National Pool Lifeguard Qualification (NPLQ) (16+ for the exam), we offer awards for all ages and abilities.
Practical Experience
What sets Windsor Lifeguard Club apart from other lifesaving clubs and swimming club is our crucial hands-on experience. As well as pool based training we have our own facilities in Windsor by the River Thames where we continue training in the summer months. The Club has a long established reputation for providing safety cover at many open water events ranging from large scale events such as the Royal Windsor Triathlon down to rowing regattas, corporate days and swimming club river swims. Our members put their vital training into action and use their skills in real life situations to ensure the safety of all event participants.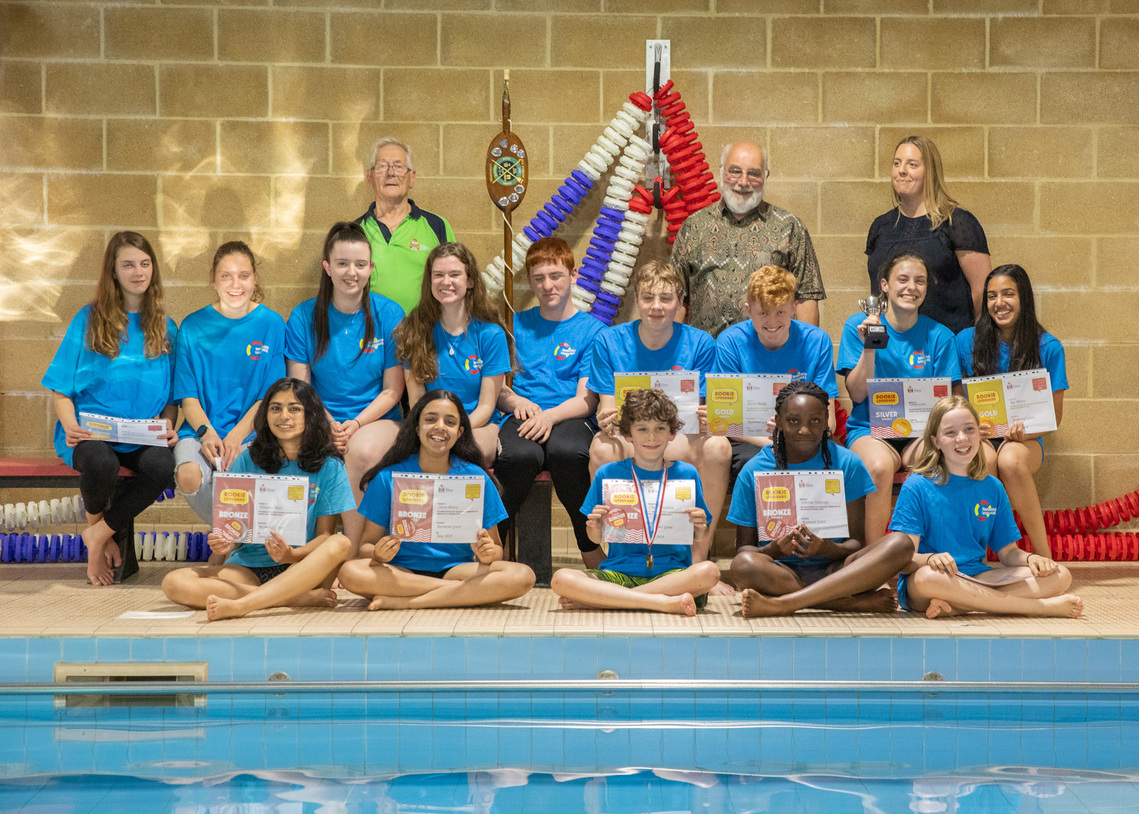 Contact Information
St John's Beaumont School
Swimming Pool
Priest Hill
Old Windsor
Berkshire
SL4 2JN